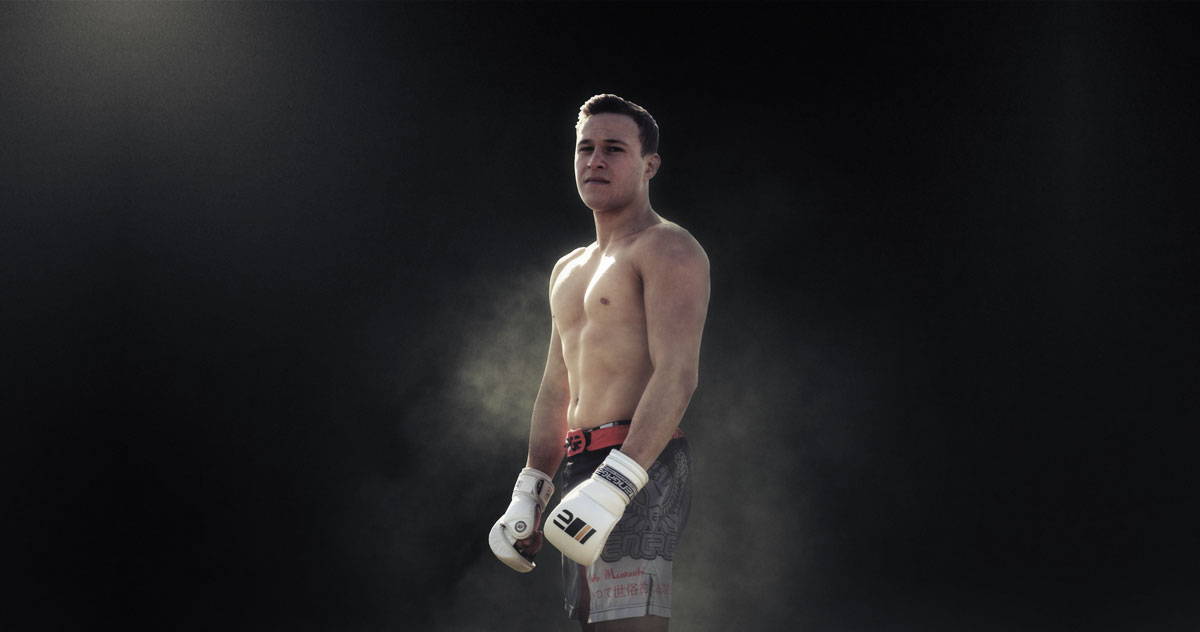 ---
FIGHTER BIO
Kai Kara-France is a MMA fighter out of Auckland, New Zealand and the #1st ranked Pro Mens Bantamweight in Australia and New Zealand region.
After his overwhelming success in the Oceanic region, France's addition to the UFC's roster last July 2018 came as little surprise. True to his moniker, "Don't Blink" has established a reputation for his precision and power. The 25-year-old has banked 17 professional wins, comprised of nine knockouts and three submissions.
The newly-signed Kiwi flyweight will make his promotional debut against Iranian-born Australian Ashkan Mokhtarian at UFC Adelaide on December 2.
| | | | |
| --- | --- | --- | --- |
| Result | Opponent | Event | Method |
| Win | Xiaoyu Shi | Glory of Heroes - New Zealand vs. China | Submission |
| Win | Huoyixibai Chuhayifu | WLF - W.A.R.S. 19 | Decision (Unanimous) |
| Win | Qileng Aori | WLF - W.A.R.S. 14 | Decision (Unanimous) |
| Win | Ze Wu | WLF - W.A.R.S. 13 | TKO |
| Win | Rodolfo Marques | Hex Fight Series 8 | KO (Punch) |
| Loss | Tatsumitsu Wada | Rizin 3 - Rizin Fighting World Grand Prix 2016: 2nd Round | Decision (Unanimous) |
| Win | Crisanto Pitpitunge | PXC - Pacific Xtreme Combat 52 | TKO (Punches) |
| Win | Josh Duenas | PXC - Pacific Xtreme Combat 50 | TKO (Punches) |
| Win | Shantaram Maharaj | K-Oz Entertainment - Bragging Rights 7: Resurrection | TKO (Punches) |
| Win | Dindo Camansa | MIMMA - Malaysian Invasion: Mixed Martial A'rr | KO (Punches) |
| Win | Ik Hwan Jang | PRO Fighting - PRO FC 10 | TKO (Punches) |
| Loss | Jumayi Ayideng | Kunlun Fight 18 - Night of Cage Fighting | Decision (Unanimous) |
| Loss | Mark Striegl | MIMMA - Malaysian Invasion 2: Grand Finals | Submission (Rear-Naked Choke) |
| Loss | Gustavo Falciroli | AFC 9 - Australian Fighting Championship 9 | Submission (Brabo Choke) |
| Win | Tieyin Wu | Kunlun Fight 1 - World Tour | Decision (Unanimous) |
| NC | Gustavo Falciroli | AFC 7 - Australian Fighting Championship 7 | No Contest |
| Win | Tieyin Wu | World Team USA - Fight for Peace | Submission (Guillotine Choke) |
| Win | Yudi Cahyadi | BFC - Bandung Fighting Club | Decision (Unanimous) |
| Win | Ho-Joon Kim | PRO Fighting - PRO FC 8 | KO (Head Kick) |
| Loss | Danaa Batgerel | Legend FC - Legend Fighting Championship 11 | Decision (Unanimous) |
| Win | Caleb Lally | Rage in the Cage - MMA Fighting Championship | Decision (Unanimous) |
| Win | Sam Chan | Legend FC - Legend Fighting Championship 10 | Submission (Guillotine Choke) |
| Loss | Agustin Delarmino | Legend FC - Legend Fighting Championship 8 | KO (Punches) |
| Loss | Chad George | The Cage 2 - USA vs. New Zealand | KO (Punch) |
| Win | Ray Kaitiana | SCF - Supremacy Cage Fighting 7 | TKO (Punches) |
---
---
---